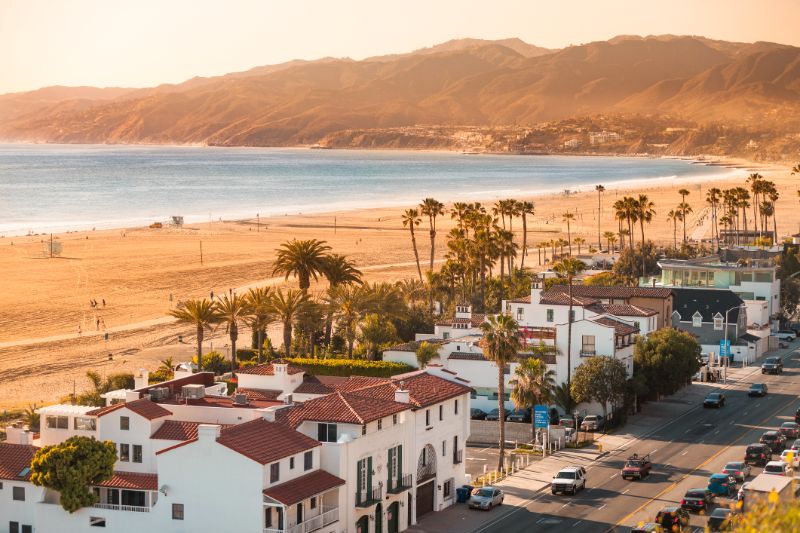 Santa Monica
With nearly four miles of beaches and a vibrant urban scene, Santa Monica blends the sophistication of an international coastal city with the laidback vibe of a California beach town. Even though it's only 15 miles/24 km west of downtown Los Angeles, it feels like a weekend getaway spot.
Celebrated for its dining, Santa Monica is home to restaurants helmed by such renowned chefs as Wolfgang Puck ( Chinois on Main), Josiah Citrin ( Citrin and Mélisse), as well as a pair of spots recently awarded coveted Michelin stars ( Rustic Canyon and Dialogue). Many local chefs buy their produce at the bounteous Wednesday and Saturday morning downtown Farmers Market, which ranks with the country's very best.
Shopping hotspots range from open-air Santa Monica Place to the showcases for major brands that line downtown's Third Street Promenade, an area made all the more lively by street performers. The stylish boutiques on Montana Avenue are perfect for finding the perfect so-L.A. item to take home, and keep your eyes peeled: This is a great place to spot local celebs. On Main Street shop for unique home goods at Lost and Found.
Write-up credit: https://www.visitcalifornia.com/places-to-visit/santa-monica/